2 505,00 UAH
Wholesale 2 429,00 UAH
VC ZEVS I — suspended crane scales with the carrying capacity of 120 kg or 300 kg (the price is the same). They are used for cargo transportation and in agriculture, in markets, fishing or hunting for weighing different loads. The scales are very compact and have a small mass (only 620 g).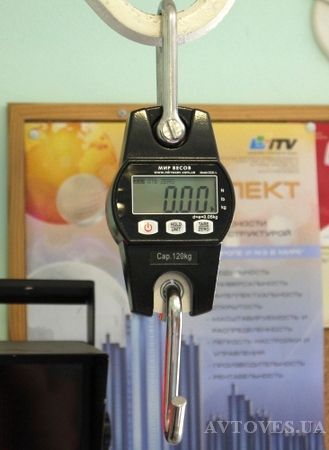 The metal impact-resistant housing ensures reliable protection of the internal electronics of the balance against damage. To display the weighing results, a bright liquid crystal display with backlight for five digits with a symbol height of 20 mm is installed in the scales. The measurement results are perfectly visible in any illumination.
Power supply of scales from standard "finger" AA batteries. The function of automatic switching-off of weights at idle time allows to essentially save a charge of batteries. To replace the batteries, remove the back cover by unscrewing the fixing screws.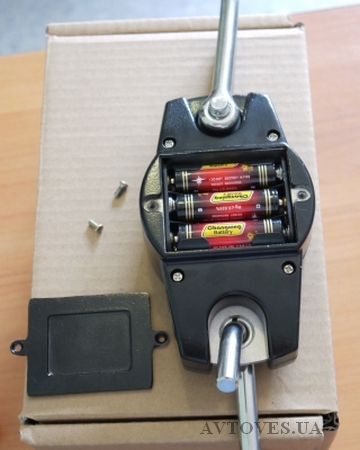 Features and functions
Sturdy aluminum alloy casing.
Protection class against moisture and dust — IP53.
Bright liquid crystal display, figures 20 mm high.
The maximum safe overload is 125% of the NIP.
Removable hook.
Autonomous power supply from three AA batteries.
Continuous use time is 150 hours.
Auto power off.
Taring in the entire weighing range.
Stabilization of weight.
Summation of the results of several weighings.
General descriptions
Producer of equipment
Vagar, Ukraine
Technical descriptions
Weighing capacity
300 кг, 120 кг
Discreteness
100 г
50 г
NmPV
1 кг
radio channel
No
Power
3 батарейки типа АА
Purchase and delivery terms Buy Scales crane VK ZEUS I you can send an order from the site by calling (067) 565-93-41, (050) 054-55-36 or sending an e-mail: avtoves.ua@gmail.com.

Delivery
*

is from Dnipro trucking companies in all regions of Ukraine: Kyiv, Kharkiv, Lviv, Odessa, Zhitomir, Kiev, Ivano-Frankivsk, Kirovohrad, Luhansk, Lutsk, Mykolaiv, Poltava, Rivne, Sumy, Ternopil, Uzhhorod, Kherson, Khmelnytsky, Cherkasy, Chernihiv, Chernivtsi and other regions.


*

If the condition does not specify delivery and payment of delivery is not included in the price of the goods.