3 492,00 UAH
Wholesale 3 387,00 UAH
4 243,00 UAH
4 716,00 UAH
5 828,00 UAH
VN-100 — one sensor commodity scales for determination of weight of different cargoes with total weight up to 100 kg. They are used in production plants, post offices, agriculture, warehouses, and bases.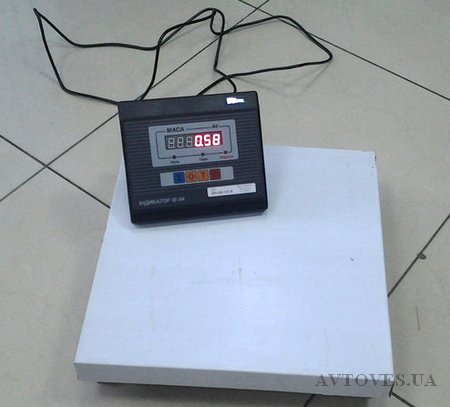 Features and functions of the scales
Steel construction of scales.

Cargo platform made of stainless steel.
High-grade tensometric sensor with IP65 protection class.
Weighing terminal with LED indication.

RS232 connector for computer connection.
Power — from the network 220 V.
Autonol.
Taring.
Preserving the weight of the load in the balance memory.
Counting mode.
Work in conditions of influence of vibration.
Averaging of weighing indications with unstable weighing.
Options — a rack for a weighing terminal, a function of a multicomponent mass meter, interfaces RS485, RS422, USB, Ethernet, relay output, weight driver.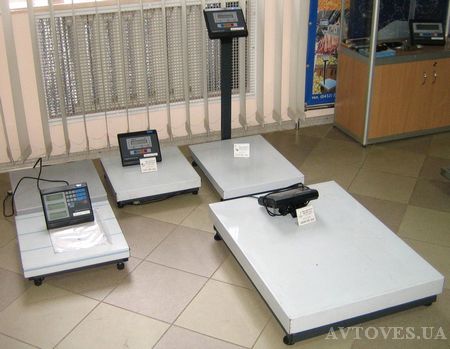 You can order this model of weights with a different platform size: 400x540, 500x600, 600x800 mm, with a weight terminal with an LCD display and a weight terminal with three LCD displays (mass, price, cost).
General descriptions
Producer of equipment
Prompribor, Ukraine
Technical descriptions
Maximum load, kg
100
NmPV
400 г
Resolution, g
20/50
Platform size, mm
400х400
Type of indicator
LED
Power
сеть 220 В
Purchase and delivery terms Buy Commodity scales VN-100 you can send an order from the site by calling (067) 565-93-41, (050) 054-55-36 or sending an e-mail: avtoves.ua@gmail.com.

Delivery
*

is from Dnipro trucking companies in all regions of Ukraine: Kyiv, Kharkiv, Lviv, Odessa, Zhitomir, Kiev, Ivano-Frankivsk, Kirovohrad, Luhansk, Lutsk, Mykolaiv, Poltava, Rivne, Sumy, Ternopil, Uzhhorod, Kherson, Khmelnytsky, Cherkasy, Chernihiv, Chernivtsi and other regions.


*

If the condition does not specify delivery and payment of delivery is not included in the price of the goods.