Avtovesovaya v1 — the minimum basic equipment of the automotive weight workplace manager. There is all the necessary functionality for working with car scales, registration of vehicle weighings, printing of weighing certificates and intermediate coupons. Important! The kit does not include scales, you can buy car scales on our website www.avtoves.ua.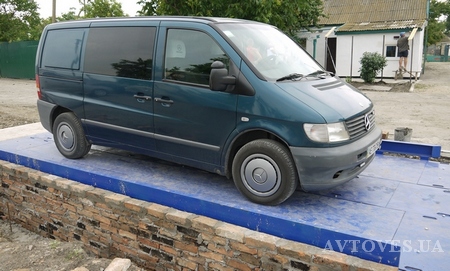 PC with a licensed operating system;
controller connection of automobile scales;
driver for connection of automobile scales;
check printer CITIZEN CT-S310II;
barcode scanner;
basic program modules.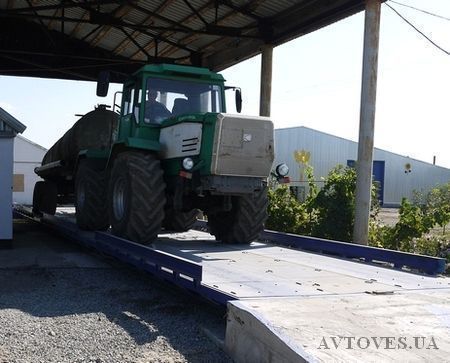 As a basic software platform, the 1C: Enterprise program is used, which gives special advantages over other programs for automotive scales - open source code provides opportunities for independent completion and adaptation of the Avtovesovaya v1 complex for the business processes of the enterprise. In the 1C program, the weight terminal is connected via a matching controller. This ensures stable operation of the complex, stable operation of the driver, the ability to remotely receive weight from the terminal through a local network. In the basic configuration are available:
automatic or on request receipt of weight data;
printing of the coupon of the first weighing;
maintenance of directories: commodities, vehicles, drivers, counterparts;
cyclic weighing on the driver card;
print the act of weighing.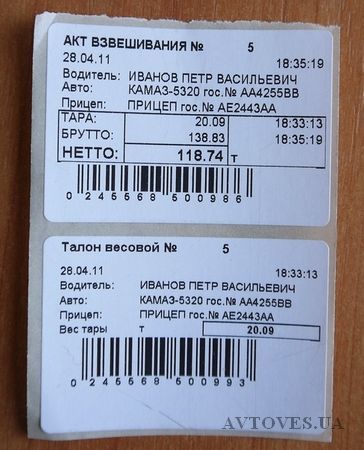 Optionally available:
integration with video surveillance systems: «Intellect», «Sova», «Trassir»;
exchange of registers with the central office;i
ntegration with the laboratory weighing services.
General descriptions
Producer of equipment
Avtoves
Purchase and delivery terms Buy Avtovesovaya v1 you can send an order from the site by calling (067) 565-93-41, (050) 054-55-36 or sending an e-mail: avtoves.ua@gmail.com.

Delivery
*

is from Dnipro trucking companies in all regions of Ukraine: Kyiv, Kharkiv, Lviv, Odessa, Zhitomir, Kiev, Ivano-Frankivsk, Kirovohrad, Luhansk, Lutsk, Mykolaiv, Poltava, Rivne, Sumy, Ternopil, Uzhhorod, Kherson, Khmelnytsky, Cherkasy, Chernihiv, Chernivtsi and other regions.


*

If the condition does not specify delivery and payment of delivery is not included in the price of the goods.