Scales check printing CAS CL5000J-IP
35 815,00 UAH
Wholesale: 34 740,55 UAH
35 815,00 UAH
Wholesale: 34 740,55 UAH
CAS CL5000J-IP — scales with label printing are used for weighing and marking products in supermarkets, hypermarkets, grocery stores, shops of enterprises.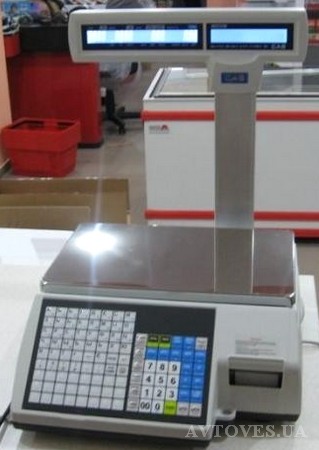 The check print scales CL5000J-IP have a reliable two-motor printing mechanism that prints labels at a speed of 75 mm per second. For printing, we use a thermo stick with a size from 30 × 40 to 60 × 120 mm. The replaceable cartridge provides replacement of a roll of labels for few seconds.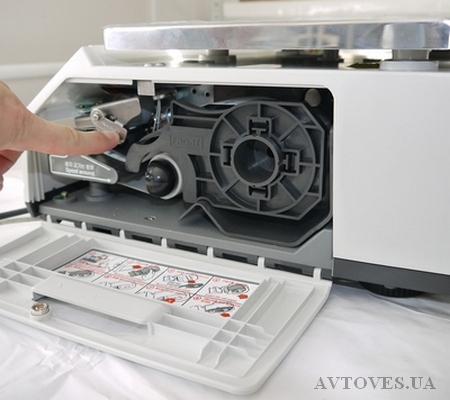 The film modular keyboard with large keys allows you to program the parameters of the balance. A bright two-sided LCD display with a blue backlight is located on the stand and makes it easy to read the weighing information.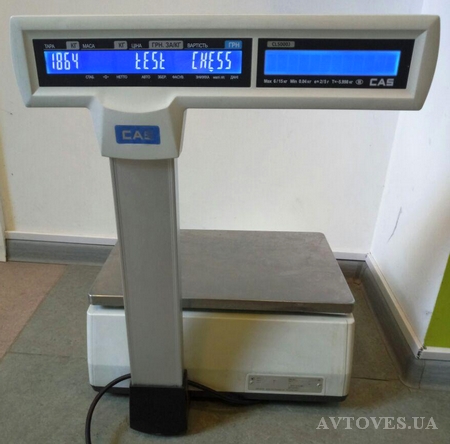 Features and characteristics of the scales
Two-band weighing mode.
Stainless steel platform with protective edge.
Simple user interface.
Two-sided liquid crystal display on the stand.
Memory for 6000 products.
Dynamic memory allocation (2 MB).
144 direct access keys (72 keys, 2 registers).
Programming of product bar code, storage period, sales report.
Print up to 4 pictures on the label.
Replaceable cartridge.
40 built-in and 10 arbitrary label formats.
The print speed is 75 mm per second.
The size of the labels is from 30×40 mm to 60×120 mm.
Reliable thermal head with a resource of 50 km.
Modern pulling mechanism with 2 independent motors.
Interfaces — RS-232, Ethernet.
The ability to install a wireless module Wi-Fi.
General descriptions
Producer of equipment
CAS Corporation, South Korea
Technical descriptions
Weighing capacity
30 кг
Discreteness
10 г
Fixing indicator
At the reception
Platform size, mm
380x244
Material of the platform
Stainless steel
Power
сеть 220 В
Weight,
12
Dimensions, mm
408x493x542
Purchase and delivery terms Buy Scales check printing CAS CL5000J-IP you can send an order from the site by calling (067) 565-93-41, (050) 054-55-36 or sending an e-mail: avtoves.ua@gmail.com.

Delivery
*

is from Dnipro trucking companies in all regions of Ukraine: Kyiv, Kharkiv, Lviv, Odessa, Zhitomir, Kiev, Ivano-Frankivsk, Kirovohrad, Luhansk, Lutsk, Mykolaiv, Poltava, Rivne, Sumy, Ternopil, Uzhhorod, Kherson, Khmelnytsky, Cherkasy, Chernihiv, Chernivtsi and other regions.


*

If the condition does not specify delivery and payment of delivery is not included in the price of the goods.