Analytical scales RADWAG АS 220.3Y
68 982,00 UAH
Wholesale 66 912,00 UAH
RADWAG АS 220.3Y — high-precision analytical balance with a maximum weighing limit of 220 g and a discreteness of 0.0001 g. They provide an accurate determination of the mass of materials, objects, liquids and solids in the laboratory.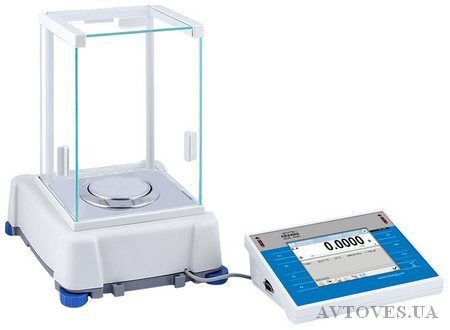 The balance has a plastic housing with a large weighing chamber with a round weighing platform with a diameter of 90 mm. It is equipped with a protective cover to protect it from the effects of the environment. To control the balance is a weight terminal with a 5.7 inch color touch screen with a russified user menu and a wide range of functionality and weighing modes. Two infrared sensor sensors are built in the terminal, which are programmed for various specific actions.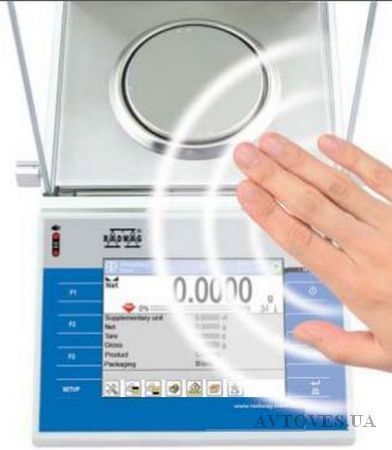 The scales are equipped with an electronic level of horizontal position with automatic control and visual indication on the balance display. The innovative automatic internal calibration system allows you to maintain the most accurate results despite fluctuations in operating conditions. A large amount of memory (32 Gb) allows you to save weighing data in the form of complex reports and graphs and other information. Importing and exporting data allows you to back up and restore information.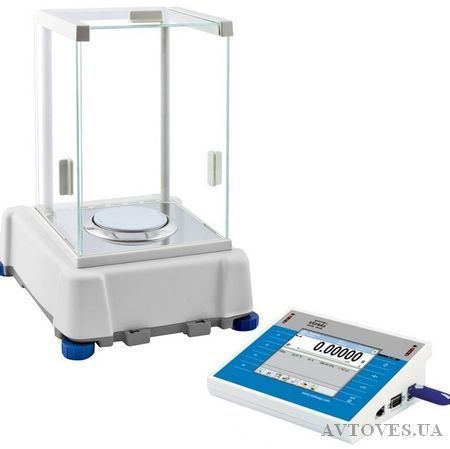 Features and functions of the scales
Internal automatic calibration — primary, temperature (with temperature deviation ±3°C), relative to the set time.
Control over the deviation during calibration.
Report on the results of calibration.
Protective transparent cap with side glass doors.
Weighing the scale with a large 5.7-inch color touch screen.
User-friendly Russian user menu.
Two infrared sensor sensors for non-contact control of the balance.
Automatic control of the horizontal position using the electronic level.
Built-in Ethernet interfaces, 2xUSB, and 2хRS232 with interchangeable parameters and the possibility of continuous operation.
Set the wireless Wi-Fi interface as an option.
Option to connect an additional display.
A package of digital filters for adaptation of scales to environmental conditions.
Units of measurement are grams, milligrams, carats, granules, moths, bubbles, ounces, user units, newtons, p. ounces, pounds, ticks.
Autol.
Taring.
Counting mode.
Dosing.
Weighing within the specified interval.
Percentage weighting.
Statistics.
Weighing animals.
Creating recipes.
Printing of GLP protocols.
Comparative (comparative) weighing.
Storing the weighing results in memory.
Weighing of dimensions from the lower side of the scale.
Measurement of the density of solid and liquid materials.
Continuous data transfer to the computer.
You can buy analytical scales of this series with the highest weighing limit of 310 g and 510 g — RADWAG АS 310.3Y, RADWAG АS 510.3Y.
General descriptions
Producer of equipment
RADWAG, Poland
Class of exactness to on ГОСТ 24104-88
second
Technical descriptions
MLW
220 г
ДСТУ EN 45501:2007
I special
Discrete, g
0,0001
Calibration
Internal
NmPV
0,002 г
Power
сеть 220 В
Material of the platform
Stainless steel
Platform size, mm
90
Communications
Interface connection
RS-232
2хUSB, 1хEthernet
Purchase and delivery terms Buy Analytical scales RADWAG аS 220.3Y you can send an order from the site by calling (067) 565-93-41, (050) 054-55-36 or sending an e-mail: avtoves.ua@gmail.com.

Delivery
*

is from Dnipro trucking companies in all regions of Ukraine: Kyiv, Kharkiv, Lviv, Odessa, Zhitomir, Kiev, Ivano-Frankivsk, Kirovohrad, Luhansk, Lutsk, Mykolaiv, Poltava, Rivne, Sumy, Ternopil, Uzhhorod, Kherson, Khmelnytsky, Cherkasy, Chernihiv, Chernivtsi and other regions.


*

If the condition does not specify delivery and payment of delivery is not included in the price of the goods.