Laboratory scales CERTUS-SVA 150-0,002
6 210 UAH
Wholesale 6 023,00 UAH
CERTUS SVA-150-0,002 — laboratory scale with the maximum weighing limit of 150 grams. They provide a high-precision weighing of substances and materials in laboratories of manufacturing enterprises, educational institutions, pawnshops, jewelry shops, pharmacies.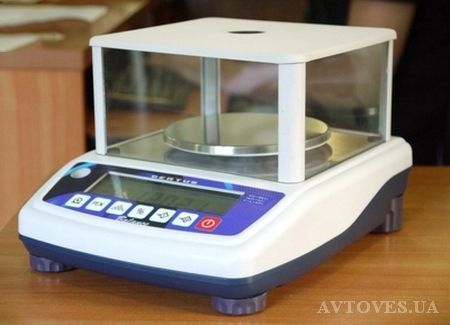 The scales have a plastic housing, one HBM strain gauge, a round stainless steel weighing platform, a protective cover with glass walls and an aluminum cover, a large liquid crystal display with turquoise lighting. The balance can be operated from 220 V via an external power supply or from an integrated 6 V battery. Built-in level indicator and four adjustable feet ensure accurate horizontal positioning of the balance on the surface.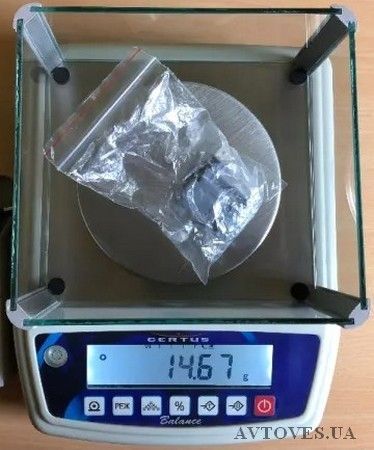 The digital RS 232C interface allows the balance to be connected to a printer or computer to automate weight accounting.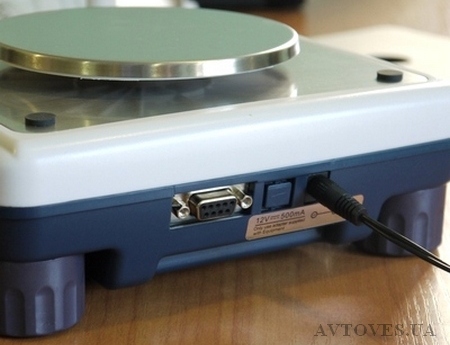 The laboratory balance is equipped with a wide range of different functions: weighing in grams, carats, ounces, summation, taring, semi-automatic zeroing of readings and zero tracking, weighing in percent. There is a counting mode and a function to lock the display if the weight of the load placed on the platform exceeds the maximum weighing limit. The balance can signal overload and stability of readings, print "date, time, weight".
You can buy laboratory scales of this series with another largest weighing limit — CERTUS SVA-300-0.005, CERTUS SVA-600-0.01, CERTUS SVA-1500-0.02, CERTUS SVA-3000-0,05, CERTUS SVA-6000-0.1.
General descriptions
Producer of equipment
CERTUS, Ukraine
Class of exactness to on ГОСТ 24104-88
fourth
Technical descriptions
MLW
150 г
ДСТУ EN 45501:2007
II high
Discrete, g
0,002
Calibration
External
NmPV
0,4 г
Power
сеть 220 В, аккумулятор 6 В
Declaration of Conformity with the Requirements of the Technical Regulations on Non-Automatic Weighing Devices
Yes
Material of the platform
Stainless steel
Platform size, mm
80
Communications
Interface connection
RS-232
USB (опция)
Purchase and delivery terms Buy Laboratory scales CERTUS-SVA 150-0,002 you can send an order from the site by calling (067) 565-93-41, (050) 054-55-36 or sending an e-mail: avtoves.ua@gmail.com.

Delivery
*

is from Dnipro trucking companies in all regions of Ukraine: Kyiv, Kharkiv, Lviv, Odessa, Zhitomir, Kiev, Ivano-Frankivsk, Kirovohrad, Luhansk, Lutsk, Mykolaiv, Poltava, Rivne, Sumy, Ternopil, Uzhhorod, Kherson, Khmelnytsky, Cherkasy, Chernihiv, Chernivtsi and other regions.


*

If the condition does not specify delivery and payment of delivery is not included in the price of the goods.